Movies have returned to the Sierra Madre Playhouse!
The Sierra Madre Playhouse was once the Wistaria Theater, showing the best Hollywood had to offer. Almost a century later, the "Gem of the Foothills" is presenting the greatest films ever made.
Now, in the spirit of our mission to illuminate the diversity of the American experience, join us as we dig deeper with films that highlight unique perspectives on America and the growth of the arts. These films are an essential part of Artistic Director Christian Lebano's vision that further contextualize the productions staged at the Playhouse.
To complement our productions, we present evenings of films. See what we have complementing our upcoming production of Every Christmas Story Ever Told!

It's a Wonderful Life Screening and Gift Drive to benefit the charity Hope House
Wednesday, December 11 at 7 pm
Admission is free if you bring a gift from the Hope House residents' wish list!

About the film, It's a Wonderful Life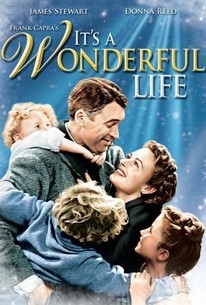 In this award-winning classic film, an angel is sent from heaven to help a desperately frustrated businessman by showing him what life would have been like if he had never existed.
This is an unusual opportunity to see this holiday classic on the big screen! It's a wonderful movie!

About our beneficiary charity, Hope House
Hope House operates 12 homes for individuals with intellectual disabilities, autism and other mental health challenges. Half of the homes serve children and young adults, ages 7 to 22.

Mission Statement: Hope House exists to improve the lives of children and adults with co-occurring autism, intellectual disabilities and mental health needs by building opportunities for discovery, choice and self-determination.
The executive director of Hope House is David A. Bernstein, a thirty-year resident of Sierra Madre.
Hope House's wish list for gifts includes arts & crafts/activity sets, board games, markers and coloring books, bath towels and wash cloths, basketballs, portable basketball hoops, solid color bedding sheets (twin and full), flat screen TVs, chargers and charging cords, a fax machine, and sofas, among other things. Whatever you can donate will be warmly appreciated. In return, you get to see a great classic film!